Steve Bowkett
Author visits, storytelling, talks, workshops, INSET


I started writing a long time ago when I was thirteen years old - and have carried on ever since!
I have written fiction for children of all ages - Fantasy, Science Fiction, Horror, Adventure and Romance
plus short stories and poems, also Horror stories for adults.
More recently I have published educational books for teachers
about creativity, thinking skills, emotional resourcefulness and spirituality.
2014 saw the publication of my 74th book.
'A real live author' - and a couple of real live readers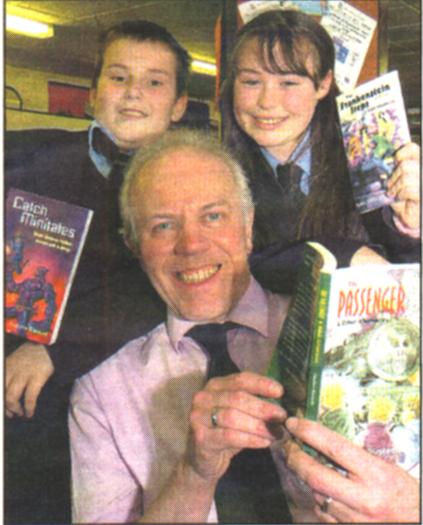 To find out more about my books and the work I do in schools, click the buttons below.

Bulletin Board - news and snippets, recent and forthcoming publications

Author Visits

INSET

Recent Projects

Steve's Amazon Author Page

Publications List

Prices

Links